EMDR Intensives is a scheduling format for therapy that allows you to access the help you need without burdening your already busy lifestyle.  Accessing therapy via the EMDR Intensive structure gives you the flexibility to resolve issues rapidly, without all the hassle of the insurance-based weekly one hour therapy appointments.
Eye Movement Desensitization and Reprocessing (EMDR) therapy is a highly efficient type of psychotherapy to help patients suffering from various symptoms of mental distress, including PTSD, depression, anxiety, stress, performance blocks, and many others.  Unlike common approaches used in the weekly one hour therapy model such as cognitive-behavioral therapy (CBT), EMDR is suited for longer individual sessions conducted less frequently, and uses stimulation techniques to impact the neural connections within the brain to effectively address these symptoms. The result is faster relief in a shorter period of time, often without having to attend weekly therapy sessions for months or sometimes years.
EMDR promotes accelerated healing from the symptoms and emotional distress that result from disturbing life experiences.  These experiences can include single incidents such as a motor vehicle accident, assault, or natural disaster, or they may be persistent exposure to traumatic situations like abuse, neglect, bullying, or other stressful events.  EMDR is a fast and effective way to achieve sustained relief from symptoms.
An EMDR Intensive includes:
Intake assessment. During this initial 90 minute meeting, we'll identify distressing symptoms, negative thoughts, beliefs, memories, body sensations, emotions, or images causing you ongoing stress, anxiety, or pain.
Customized treatment plan. A typical intensive program will include up to 18 therapeutic hours scheduled in larger chunks than traditional talk therapy. Depending on your needs and treatment goals, it could be much less. Examples of possible 18 hour intensive schedules might be a 3 hour session once per month for six months, or three full 6 hour days within a single week (e.g. M/W/F).
Optional personalized treatment workbook. Your workbook will help you prepare for sessions and record your progress towards achieving relief from symptoms.
Post-treatment interview. This session will evaluate your success in achieving a healthier thought process and support your ongoing recovery.
Because there is no time wasted reviewing history or progress weekly or focusing on survival skills that the client won't need after symptoms are relieved, EMDR Intensives are much more efficient and economical than other therapy regimens.
Intensive EMDR has shown positive results for severe issues.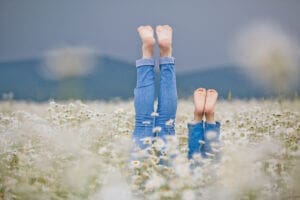 Intensive EMDR is an effective solution for various situations, from processing isolated traumatic events like deaths or disasters to helping patients alleviate symptoms associated with severe mental illnesses such as PTSD.
Several studies and professional organizations have concluded that EMDR has noticeable positive effects on patients suffering from mental distress disorders such as PTSD.  EMDR allows patients to recover from symptoms faster with better results.  Patients are less likely to discontinue treatment prematurely because the process is more flexible and comfortable than other talk-therapy methods.  Read two studies here and here.
EMDR treatment has shown to be safe and effective for treating complex PTSD.  Learn more here.
Are you ready to invest in your well-being?  Contact me today for a free 30-minute phone consultation.